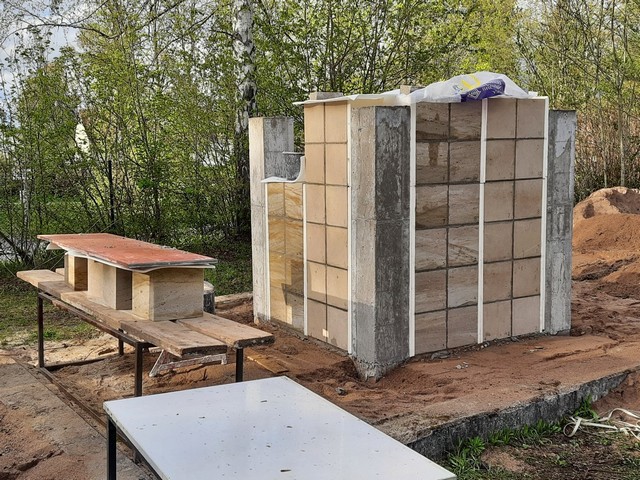 Test wall site to investigate spatial and temporal variations of rock moisture
Our two roughly cube-shaped test walls are made of different natural stones (Trebgast Sandstone, Bath Limestone, Wetterstein Limestone). One of the cubes ("Rock") simulates the conditions on a natural rock face, the other ("House") a building structure.
On the walls of different exposures, permanent observations of the rock moisture are carried out using electrical conductivity, geoelectrics, microwave sensors and other techniques. The monitoring is planned for a period of ten years. Input variables of temperature, precipitation, wind-driven rain and radiation come from a weather station on the site.
Long-term effects such as colonisation with biota and the impact of different conservation techniques will also be studied.